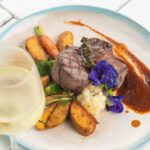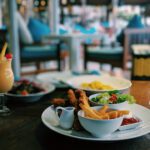 An Bang beach bar & cocktails
In a premier location on Hoi An's coastline, Deck House's An Bang beach bar offers a tipple to match all tastes. You'll find traditional classics including the dry martini and mojito, alongside our signature range of sunshine drinks.
Whether you're joining us for a relaxing day on the beach, a romantic dinner or some live music, visit our bar and find the perfect drink to match your occasion.
Coffee | Tea
VIETNAMESE Style Coffe | Cafe Việt Nam
WESTERN Style Coffee | Cafe Máy
Special Tea | Trà Đặc Biệt
Juices| Smoothies| Milkshakes
FRESH FRUIT JUICES| NƯỚC TRÁI CÂY
SMOOTHIES
MILKSHAKES
Water
PREMIUM TONIC WATER 200ML
MINERAL WATER
SPARKLING WATER
Beers
BOTTLE
DRAUGHT BEER
BELGO BREWING CRAFT BEER
Spirits (1)
DIGESTIFS AND LIQUEURS
GIN & PREMIUM TONIC
Spirits (2)
RUM
APERITIF
COGNAC
TEQUILA
SINGLE MALT SCOTCH WHISKY
BLEND SCOTCH WHISKY
AMERICAN WHISKEY
VODKA