Welcome to The DeckHouse at An Bang Beach! Our comfortable, welcoming Beachfront Loungers are the perfect place to relax and enjoy the gorgeous views of the sea. With comfortable seating, umbrellas for shade, and our world-class bar just steps away, you can soak up the sun or simply watch the waves roll in. 
Come join us for the ultimate beach experience!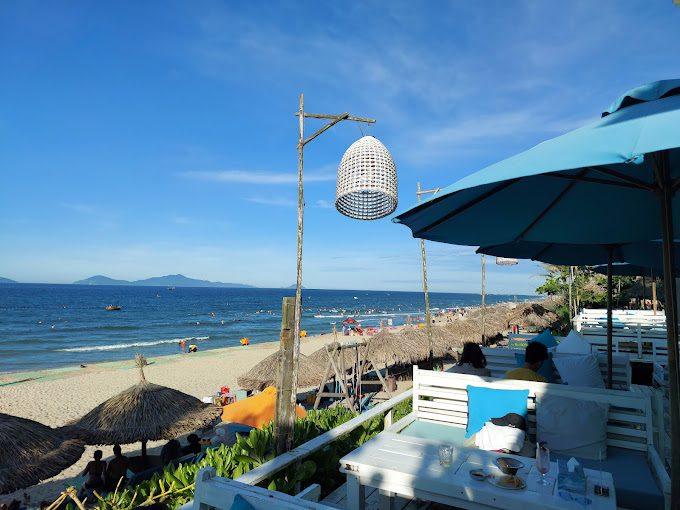 Sunset Views and Evening Magic
As the sun begins its descent, our Beachfront Loungers becomes a front-row seat to nature's breathtaking spectacle. Witness the sky ablaze with vibrant hues of orange and pink as the sun kisses the horizon goodnight. The enchanting ambiance of the evening, coupled with the mesmerizing sunset views, sets the stage for an unforgettable dining experience. Immerse yourself in the magic of the moment as you savor delectable dishes that mirror the beauty of the surroundings.
Please note: During summer season (March – December), Front beach lounge bookings require a minimum spend in food and beverage purchases. Guests are invited to indulge in one of our Beachfront Lounger packages or simply enjoy their afternoon or evening with us.