At The DeckHouse, we offer the best of both worlds: a relaxed, laid- back beachfront atmosphere and elegant, captivating private dining experiences.
Our Upper Deck, overlooking the sea, provides you with a stunning view that will take your breath away. It is the perfect spot for a private birthday gathering, celebration or romantic evening for two.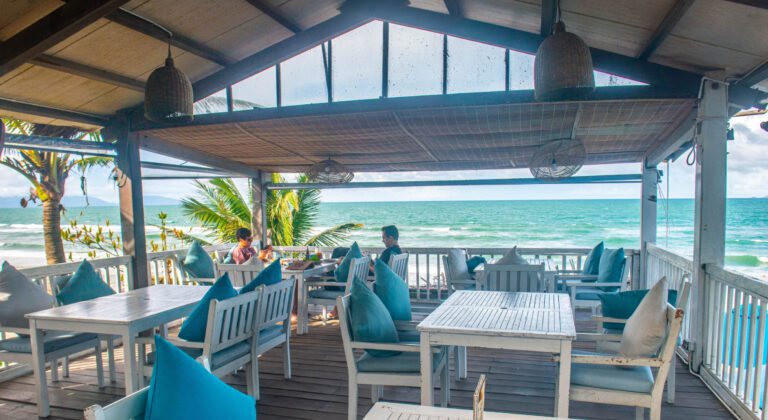 At The DeckHouse, our goal is to always deliver a unique, enjoyable and unforgettable dining experience for our guests.
Our menus are expertly designed by our head chef, featuring fresh locally sourced, seafood and produce from the local vegetable gardens here in Hoi An.
Whether it's for a romantic dinner for two or a special occasion with friends and family, our Upper Deck is the perfect place to enjoy a delicious meal with incredible views of the Vietnamese sea.