Discover the finest cocktails in Hoi An, using fresh, seasonal ingredients and premium spirits
Experience the finest cocktails on An Bang Beach in Hoi An, Vietnam with our seasoned mixologist, Sol. With 5 years of experience, Sol brings a unique and creative touch to the world of mixology. As a local to An Bang Beach, his outstanding cocktails, using premium spirits, incorporate the local flavors and tastes of Vietnam.
An Bang Beach Mixologist at Work
Sol is not your average mixologist. His passion for mixology began more than 5 years ago and blossomed into a full-blown art form. Sol's dedication to his craft and unwavering commitment to quality has earned him the status of a maestro in the world of cocktails. Known throughout Central Vietnam for his passion, skill and creativity, it is our honor to have Sol as our resident mixologist and head bartender.
Unique, Creative and Inspired Cocktails
Sol and his team of expertly trained barmen, create cocktails that are not only visually stunning but tantalize the taste buds, too. The combination of classic techniques with innovative flavors create unique concoctions unparalleled on An Bang Beach. Whether you're a fan of fruity punches or prefer sophisticated, spirit-forward cocktails, Sol and the team at The DeckHouse An Bang Beach cater to every palate.
An Authentic Local Experience
Being a local to An Bang Beach, Sol understands and embraces the essence of the community. His cocktails are a reflection of the vibrant and eclectic atmosphere of the beach, with locally sourced ingredients and flavors inspired by the rich Vietnamese culture. Sol's cocktails not only serve as a testament to his expertise but also a celebration of his roots.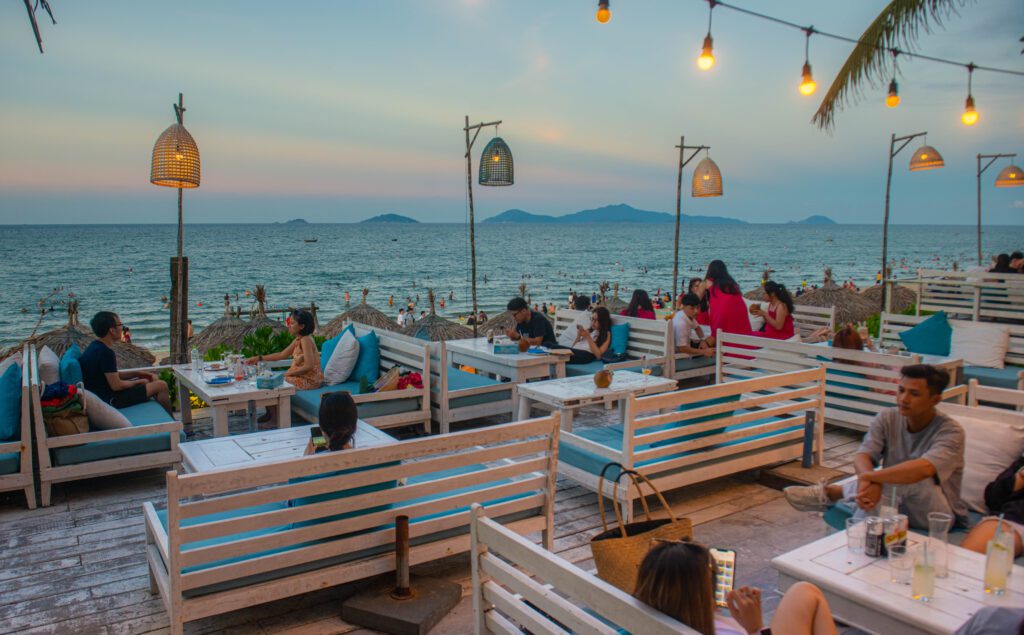 Sunset Cocktails on An Bang Beach at The DeckHouse
If you find yourself craving Sol's masterpieces, there's no better place to savor them than at The DeckHouse An Bang Beach. Join us for afternoon sundowners as the sky lights up over the ocean, the waves crash on the shore and all you need to do is sit back, relax and enjoy.
Sol – Private Bartender at Home for Special Occasions
If you want to bring Sol's expertise and his exceptional cocktails to your private event, Sol – Private Bartender at Home is the perfect choice. Whether it's a private birthday dinner, swanky pool party or grand garden gathering, Sol will curate a personalized cocktail menu that will leave your guests in awe. From the initial consultation to the final sip, Sol's attention to detail and dedication to delivering an unforgettable experience shines through.
Discover World-Class Cocktails at The DeckHouse An Bang Beach
From the early days of his mixology journey, Sol has been part of The DeckHouse An Bang Beach. His years of experience shine through in every cocktail, as does the passion, creativity, and dedication of his top-notch team of mixologists.
Prepare yourself for unique, world-class cocktails that transport our guests to a realm of sheer indulgence and excitement. Visit Sol and his team of mixology maestros at The DeckHouse An Bang Beach, open daily from early to late.